THE TRUTH - JUSTICE - LOVE
Dominhtuyen
In recent years, the people of the country had witnessed many times the hot social problems related to disputes, land claims between the government with religions and between government with people. Especially for the peasantry through forced service by scandalous violence of the communist government in Vietnam, such as Hai Phong Tien Lang, Van Giang, Hung Yen and Nam Dinh Vu Ban ... v ... v .... The Also featuring serious corruption cases nationwide as shocking corruption in the Polymer in money of the Governor State Bank of Vietnam Le Duc Thuy in 2010, PMU 18 corruption cases of the general director Bui Tien Dung Ministry of Transport in early 2006, the corruption of a shipbuilding corporation Vinashin by the board chairman and CEO Pham Thanh Binh in 2010, and the most recent corruption case in 2012 of the Corporation Maritime Vinalines by the Chairman of the Board Duong Chi Dung (now escaped) ..... But except the Tien Lang for the mainstream press (press the right margin) and the mass media to speak out, most the remaining corruption cases reported, only the left margin is actively involved.
Also because of the limited coverage or have coverage under government direction that most of the mainstream newspapers were silent before the corruption cases that caused serious consequences extremely great for the economy of Vietnam. We must not forget the corruption in the polymer in the former Governor of State Bank of Vietnam Le Duc Thuy, 2010. Earlier, the head of government he was Prime Minister Nguyen Tan Dung has urged exhorted journalists go in the field of combat and eliminate corruption. Also because that causes the detection of corruption cases of father and son Bank Governor Le Duc Thuy, most of the mainstream press in country quickly and earnestly reported. Consequently, some major newspapers such as Youth Newspaper, Thanh Nien newspaper, Saigon Marketing Newspaper .... was fined and suspended from publishing for a time, while the full editor of their zeal was then suspended from work or transferred to other places.
Today, we want to send to fellow in country the interview between VOA with journalist Tran Quang Thanh, a journalist 20 years ago has been acid attacks caused his whole body is destroyed just because his anti-corruption achievements. He is currently residing in Slovakia and has a better life and safer, but the pain mentally and physically still there and most are anxious concern for his beloved homeland Vietnam, for the people and relatives still had to experience those days under harsh communist dictatorship, a country without human rights, no freedom and democracy. Especially heartwarming is the message to all journalism soldiers of mainstream media in the country, be resilient and do not disgrace their writing nibs. Be worthy of the spirit of serving the interests of the people, serve the interests of the country, not just for individual service or for a group leader, for a regime that has turned backs on National and Ethnic lifted only collect personal interests for themselves and their families did not concern the interests of the country and people.
News
On VN Press: Meet the anti-corruption journalist who was thrown acid more than 20 years ago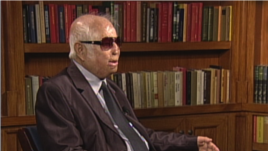 The journalist Tran Quang Thanh
An journalist was thrown acid that caused face deformed body had been 81% destroyed, lost both lips and nose, one eye blind and one eye can see only 1/10 after he has all writing against negative social evils and expose corruption in Vietnam. In an interview with Tra Mi for 21 years after the disaster happened on the day of Vietnam Press 21/6 this year, Tran Quang Thanh journalist currently residing in Slovakia recounted his story, and share feelings the bitter fruit of that pen to expose the truth and he has brought about the challenges and dangers for a true journalist in Vietnam.
Contact News
The Doan Van Vuon arouse controversy about social injustice in VN
Alarm state police violence in Vietnam
Tran Quang Thanh Journalists:
1986 opening movement renewal in the country of Vietnam, as a healthy society in Vietnam, I was fighting against corruption within the agency I work as Research Broadcast Figure Institude. Institute for equipment purchase and installation of radio and television, but director of institude had abused the local money to go to work every other effect of price differences. I struggled, reporting to the leaders like Vietnam Do Muoi and Pham Hung. The police had him checked out at flea markets in Saigon Huynh Thuc Khang and has captured all the exhibits. Then I had been revenged, that is, I lost my job and my children are also losing their jobs. I continued the social struggle. In 1989, President of the Council of Ministers has instructed strengthen social management to suppress crime, especially trafficking of women across borders. I have written about women trafficking through Malaysia, Cambodia, China from Hanoi, Hai Phong, Quang Ninh, Hanoi, on to Saigon, Can Tho. This is a very big line of women abroad for prostitution. I rely on the power of the people. People tell me, just for his frequent places it in women and children. I have all the documents in hand, I wrote this post on the Voice of Vietnam on the nature of the line put women and children trafficked across borders. When the article to be posted, the police asked me to document. I do not believe them. They offered him the Minister of the Interior at that time was Mr. Mai Chi Tho. Then he asked me to provide documents. So I provide my consent and meticulously. Within a week, they quashed a verdict from South to North. The end result has been to stop the trafficking. At that time I have been threatened to kill by gangsters. It is in 10/1989. By 1990 a directive of the President of the Council of Ministers prohibiting the sale of cigarettes. I have articles about trafficking foreign cigarettes and by air mail. This line caught to many officials. They asked me back to the document. Finally I have to supply materials. Just two days they finished the case.
Tra Mi:
how long was you was thrown acid occurred two cases ?
Tran Quang Thanh journalists:
the last case occurred on 01/10/1990. On 04/07/1991 I got this disaster. They had threatened earlier, and I have told the police know.
Tra Mi:
You received any threats?
Tran Quang Thanh Journalist:
They call over the phone.
Tra Mi:
When your report to police, they have any specific protection?
Tran Quang Thanh Journalist:
They say but no protection. To the case that they fooled again. When I was thrown acid, family made report to the police. Police told me not to be declared to the press as if to post to post to the press, they can not guarantee the life for me. They say the city Police Department has established the professional judgment by Mr. Vu Dinh Hoang, Deputy Director of Public Security as its Chairman and the Ministry of Public Security Project panel by Pham Tam Long, Deputy Police Service to Chairman. So I waited a year but seeing nothing. When I heal a little, I directly met Pham Chuyen, Deputy Director in charge of the security police. He swore to me that no one notices about having any journalists that were thrown acid as me. It mean Mr. Vu Dinh Hoanh, deputy director of police covered. I asked Colonel Nguyen Van Tinh, deputy director in charge of building forces. He also said so. He said only Mr. Do Muoi sent down the newspaper article about me to the police, the police knew I was an accident.
Tra Mi:
article about you that written by whom and when it appears?
Tran Quang Thanh Journalist:
As a colleague wrote the news agency. They dare not talk about me but about my mother. My mother was dedicated to educating the children so the damage. They dare not write directly about my fear of danger to me. They wrote about the pain of the mother, tell my mother's pain when I saw this disaster. Mr. Do Muoi read that article and learned of my accident. He assigned the Ministry of Labour, Invalids and Social Affairs to visit me. They gave me 200 thousand.
Tra Mi:
After completing the surgery, you has continued to seek justice for yourself?
Tran Quang Thanh Journalist:
Yes. I even met with Mr. Pham Tam Long. He told me if the case of rapid detection for only 10 days after finding out the culprit. He, deputy director of Ha Noi police protection said also, but the case was hushed up completely. I told the police hushed, not anyone else, he would agreed. They were not investigating. If the investigation reveals the amount of bribes to policemen is the police would be dead first. Press at the post later, people respond, but the police ignored, no investigation, no nothing.
Tra Mi:
How can a journalist with a pen can get clues and information that right the police force with full professional afford but could not having and to seek you to ask for providing?
Tran Quang Thanh Journalist:
It is because people trust me. They know I'm an honest journalist. Because there are journalists receive information and then sell the information to get money, the case went down. I do not do it otherwise. Corruption in the Radio and Television Institute was discovered by me, the most corrupt people who went to check, Mr. Vice Chairman of State Commission inspections, Tran Van Compose. Police corruption is in there. Money collected exhibits at over 20 thousand dollars that the 1986 is huge, but they are also destroying evidence. They sealed off. It is believed me because I do with specific documentation and verification. After my accident, I still continue to fight against corruption. I was crushed this, I always crushed, not short. The fight is always negative disadvantaged. Social her it like that. A complete application, evidence-physical evidence fully, sharing with each other but they do not know how, they shut off. A profile brought about 400 pages, in the end they still sealed off.
Tra Mi:
Format to cases related to social evils such as prostitution, smuggling has many dangers. How can you find out the truth yourself, and go to the end of the line?
Tran Quang Thanh Journalist:
I have all my relatives to protect, provide documents for me, give me the physical evidence-witnesses. But I never rely on there that have to go verify. Based on the popular masses are those who give their best documents.
Tra Mi:
In Vietnam, journalists dared to expose the truth and reflect the negative social and not a few, but why is yourself got the consequences that can be said is the most bitter?
Tran Quang Thanh Journalist:
Really is not much madam. Not little, but not much because the journalist where there are so complicated. There are journalists using their own materials to work for prices.
Tra Mi:
But do you think of why yourself to suffer the harshest consequences?
Tran Quang Thanh Journalist:
Because I have to stick to all those cases have been linked with public authorities, which are public authorities and gatekeepers.
Tra Mi:
Go while abroad, risk less or no longer exists, you can continue to use your pen to expose the truth, exposing the truth, and fight for justice?
Tran Quang Thanh Journalist:
I still do but I was abroad a different pressure. The leaders of the Vietnamese overseas meeting in Slovakia as well as those in the limbs of the country and the embassy. They listen to my articles denouncing corruption crimes in the body, they pressure my child, told me not to write the articles reactionary.
Tra Mi:
When and how you was abroad?
Tran Quang Thanh Journalist:
I'm overseas on 08/08/2008. I went to the Slovakian embassy in Bangkok to apply for family reunion by my children's sponsor..
Tra Mi:
Why you had to go in Bangkok through the procedures?
Tran Quang Thanh Journalist
: At that Slovakia no embassy in Hanoi. Moreover, in Hanoi has not yet sure if they had me going.
Tra Mi:
Moving abroad he can understand is also related to personal safety?
Tran Quang Thanh Journalist:
I do not think about where personal safety. I feel not safe in everywhere. Police communist Vietnam has many connections, many places do. In country they can also hurt ourselves, outside country, they also make harmful. There were people got then.
Tra Mi:
You have what experience for yourself after what has gone through?
Tran Quang Thanh Journalist:
As journalists fight corruption, combat negative social is a very dangerous profession. Only journalists would sit praised the communist party who face nothing only. But said opposite is not go to prison as well as my disaster. If journalists want to be true, to say the truth. Said that is definitely true disaster. I do not think anyone is in Vietnam this country true that journalists are living a peaceful life at all. Not this also be the other. Light is lost of work, or disabled, were assigned to other jobs, or cut press cards. Many people then. But my case is rare, is the first time, since I was 21 years ago, is opening the case for the renovation period. At that time, there's no journalists would have covered corruption at all. In the case that journalists expose corruption accident, the press is not published. Journalists now as Hoang Hung, Hoang Khuong to be voiced in the media, but my case at the time where there was one voice.
Tra Mi:
Why are such serious cases, an anti-corruption journalist, combat negative social and got brutal retaliation but state-owned newspapers do not publish a newspaper, sir?
Tran Quang Thanh Journalists:
Board not to put their propaganda, how to be. Now they just agree to say , but they put the drip, but at my time is not included. These negative social phenomena are not included press. Press only put pink only, and are not included What affects the prestige mode.
Tra Mi:
Now look at what went through your career, a time when you came to think that there are no price that article, the price not engaged in corruption cases come to light that perhaps your fate will be different, very much?
Tran Quang Thanh Journalist:
That question is also the question of Mr Nguyen Co Thach to me. Thach when he visited me, he asked: "Do things that you regret now pay?" I said: "I do not regret my right. Party is calling me anti-corruption fight, but I did not expect. I'm sad because private parties, believe that government to comply with the party line in the end that the party does not protect but corrupt crooks turns out to be protected. "Regret not regret, but sad because I wholeheartedly believe in one mode, a place where I was putting into it all the enthusiasm and his identity. Disappointed.
Tra Mi:
With writers in Vietnam, do you have feelings to share?
Tran Quang Thanh Journalist:
I want to tell my colleagues that was a true journalist pen, do not bend, do not let your computer from virus. Be the journalists of the people, by the people, and for the people. Do not become the journalists of the party, by party, and because the party. But to do that, then you only have hard work, not wealth, that party given the glory. The report reflects well the service as Van Giang, Tien Lang are threatened there. A true journalist wants to maintain its clean just based on people. Thanks to rely on people that I have done the work of the people, on the road is heads up much.
Tra Mi
: As he said, in Vietnam journalism risky and dangerous. Is there any writers in Vietnam can best protect themselves not?
Tran Quang Thanh Journalist:
Now each save themselves, protect themselves only. The law enforcement agencies because they do not do it, because the protection of justice, that they do because of something else.
Tra Mi:
Offshore view the current situation in the country context you found journalism career in Vietnam and journalism in the country than any time before?
Tran Quang Thanh Journalists
: Now sad because the press in Vietnam took a very sad way, is no longer a combat morale like the old days anymore. Vietnamnet such, now is not like the period I was in another country, not sharp anymore. Now they go into the story as she goes Miss prostitution etc. .. v .. ie innocuous things. Now as for who would dare not Vinalines. The Department also PMU18 open after closing always. Open up the Nam Cam case was closed always, there is no Monday Nam Cam case although now many cases of Nam Cam, there are many cases Vinasin. State have a question that ultimately very good mouth muzzled press. That's just marketing 239, just ask newspaper published after the case has ended and the case to court. The press reported only arrested, prosecuted this time, but the investigation such as PMU18 case, shall not be included. If you want to stream it shall provide the official spokesman of the agency, such as it is the Ministry's Office spokesman. But also private sources of journalists are not included.
Tra Mi:
Please thank journalist Tran Quang Thanh took time for VOA in this talk.
Tran Quang Thanh Journalist:
Thank you Ms. Tra Mi and radio.
You just heard an interview with journalist Tran Quang Thanh, a pen to fight against corruption and social evils have been thrown acid in Vietnam because the article exposes the truth.
The radio you want to share opinions, comment on this story or about journalism in Vietnam, please contribute in the comments below the post on the home page voatiengviet.com. Tra Mi sincerely thank you and your appointment brings a new story at this hour, week after.
Journal of Youth look forward to welcoming you and all of you on the wave of VOA broadcasts 10 pm Friday and Sunday every week.
>>>
Click here to view page in Vietnamese